Hi All,
Three more random thoughts for this week.......
What is your earliest childhood memory?
My earliest childhood memory is from nursery school. In the morning my friend's dad dropped us to school on his scooter. In the afternoons our moms walked us back home. It was such a pleasant walk down Feroz Shah Road. But we were full of mischief..... my friend and I loved to stuff little stones,dust and dry leaves in the mailboxes for the postman to collect!!! How the mothers used to scold us!! Heee Heeee Heeee!!!!!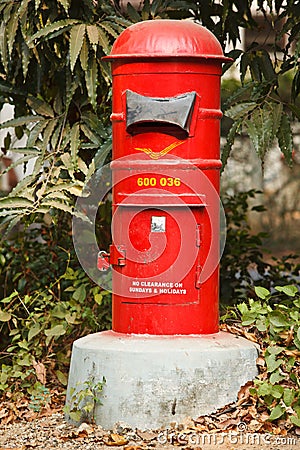 2. What do you do FIRST thing in the morning, as soon as you wake up?

I wire up my phone for charging.
3. Are you a heavy or a light sleeper?
I used to be a heavy sleeper! But that was before the kids were born! But now I seem to wake up every time they move in their sleep!!
I tag you to answer these questions. You do not have to answer all three. Looking forward to hearing from you and reading your responses.
Have a great week ahead!