Today, I'll share with you an quick pick-me-up home facial. I love to this whenever I'm not in the mood for using commercial products.
I do this quick facial wrap as a short cut to glowy skin within half an hour. Whenever I have treated myself to this face wrap, I've always received a lot of compliments!
So what do we need?
1.
Pure Cocoa Powder, unsweetened
2. Regular curd or yogurt (unsweetened)
OR
If you feel yogurt would be too oily, go for milk instead
3. Honey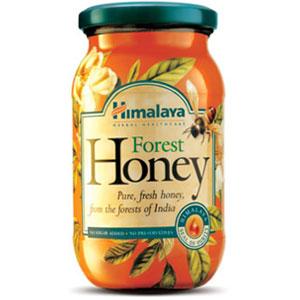 Mix the three ingredients till you have a smooth consistency. Make sure its not runny or else it will get quite messy!
On Application
After cleaning and scrubbing your face and neck, apply on your face and neck with either your fingers or an old foundation brush.
Leave for about 15-20 mins, till the wrap dries.
Then wash off with regular water.
After Cleansing n Scubbing
After Washing off Wrap, bare skin, no make-up!
You can see the difference?
If you look carefully, you will see a pretty large pimple on the top left of my lips, this pimple shrunk in size and began drying up by the same evening that I had applied the wrap. Magic!
So how does this wrap work? Let us look at the properties of the 3 ingredients we used:
1. Cocoa benefits for skin:
High antioxidant content

The level of antioxidant compounds in cocoa is higher than that of green tea, black tea or red wine, according to a study conducted by the Department of Food Science and Technology, Seoul National University.




High antioxidant chocolate facial benefits include cell repair and cell damage prevention. Antioxidants neutralize free radicals and prevent them from damaging cells.

Increased blood flow

Consumption of high-flavanol cocoa can help improve the appearance of skin by improving the function of blood vessels, increasing blood flow, increasing hydration, decreasing skin roughness, and helping to increase defense against UV damage.




Topically, this increased hydration calms and soothes skin

Vitamin Content

Dark chocolate contains Vitamins A, B12, B-complex, D and E, great for absorption of calcium, tissue growth, and releasing energy.

Mineral Content

Chocolate contains copper, iron, manganese, magnesium and zinc for the promotion of cell growth, the repair of tissue and the absorption of nutrients. Cocoa is also a rich source of sulfur, also known as the beauty mineral, necessary for healthy skin.





Great to eat too. But you will get maximum benefit only from the dark variety of chocolate.
2. Yogurt:
specific nutrients in yogurt are responsible for rejuvenating and promoting healthy skin. Here are the major nutrients that are contained in yogurt for skin:
Zinc
Zinc not only contains anti-inflammatory properties that can help reduce red swellings caused by acne or rashes but also have mild anti-astringent properties that help tighten tissues. Also necessary for cell reproduction and growth of tissues, zinc reduces the size of acne and pimples. Additionally, zinc in yogurt helps regulate oil production in the sebaceous glands thereby preventing oily skin and frequent acne breakouts.
Lactic Acid
Highly used in many skin care products, lactic acid is one of the key ingredients in yogurt. It helps smoothen rough skin, exfoliate skin and moisturize dry skin, among others. Besides that, lactic acid is also very beneficial in helping steer away wrinkles and reducing any already existing wrinkles.
Calcium
Much of the epidermal layer of the skin consists of calcium! It is not only necessary for strong bones and teeth but also skin regeneration. Being a derivative of milk, yogurt is jam packed with calcium, which has great anti-oxidant power. The anti-oxidants provided by calcium help prevent and also heal dry scaly skin. Calcium in yogurt also facilitates skin renewal.
B-vitamins
Yogurt is rich in vitamin B2 (riboflavin), vitamin B12 and vitamin B5. One serving cup of yogurt contains 30.5% riboflavin which is a beneficial vitamin in yoghurt for skin that is glowing and hydrated. Riboflavin is necessary for cell growth and regeneration and also protects skin cells from oxidative damage by free radicals. Vitamin B5 is responsible for facilitating manufacture of healthy fats in cells.
Ingesting Yogurt on a regular basis will also help your overall health and ultimately improve your skin from within.
3. Honey:
Acne: Honey is naturally antibacterial, so it's great for acne treatment and prevention.
Aging: Full of antioxidants, it is great for slowing down aging.
Complexion boost: It is extremely moisturizing and soothing, so it helps create a glow.
Pores: Honey is clarifying because it opens up pores making them easy to unclog.